135th Anniversary Emblem
The 135th-anniversary commemorative emblem presented a symbolic image of eagle leaping forward rapidly. The dominant colors of emblem are Yonsei Blue and gold to express the history and the future of Yonsei.
Korean Version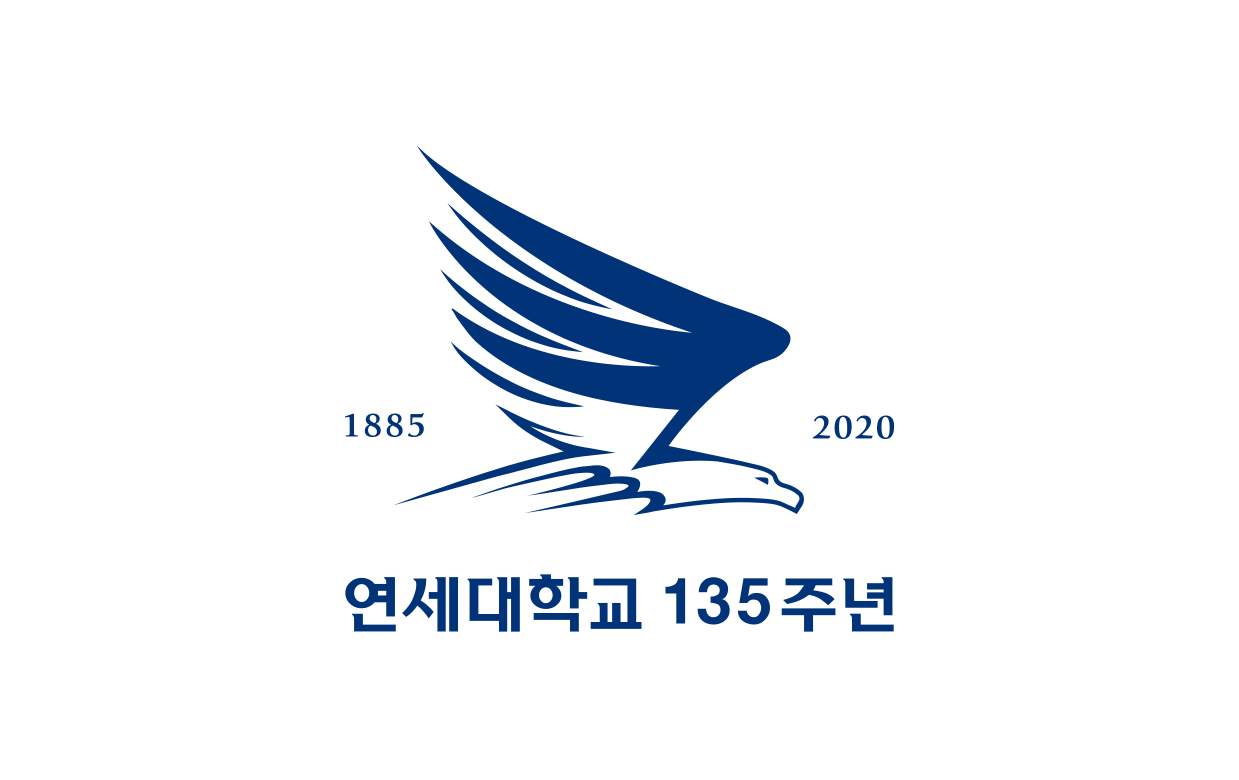 Korean & English Version
English Version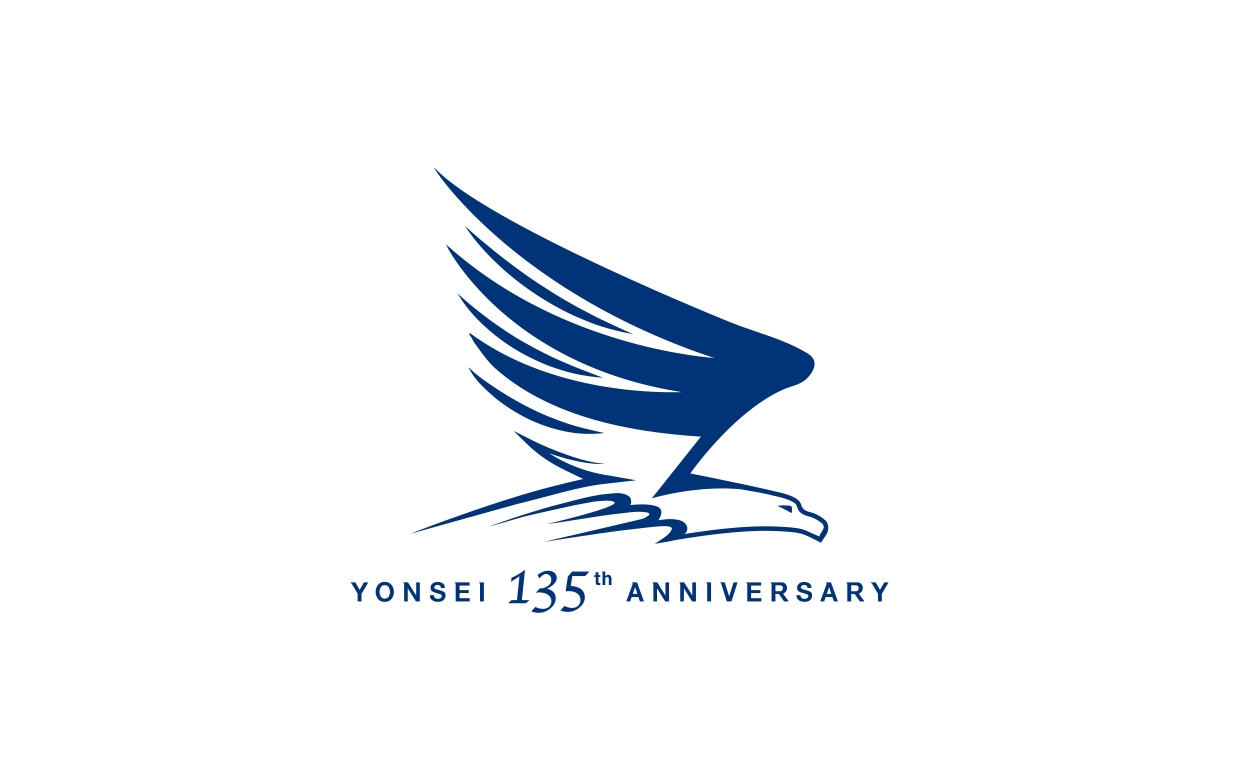 Slogan Version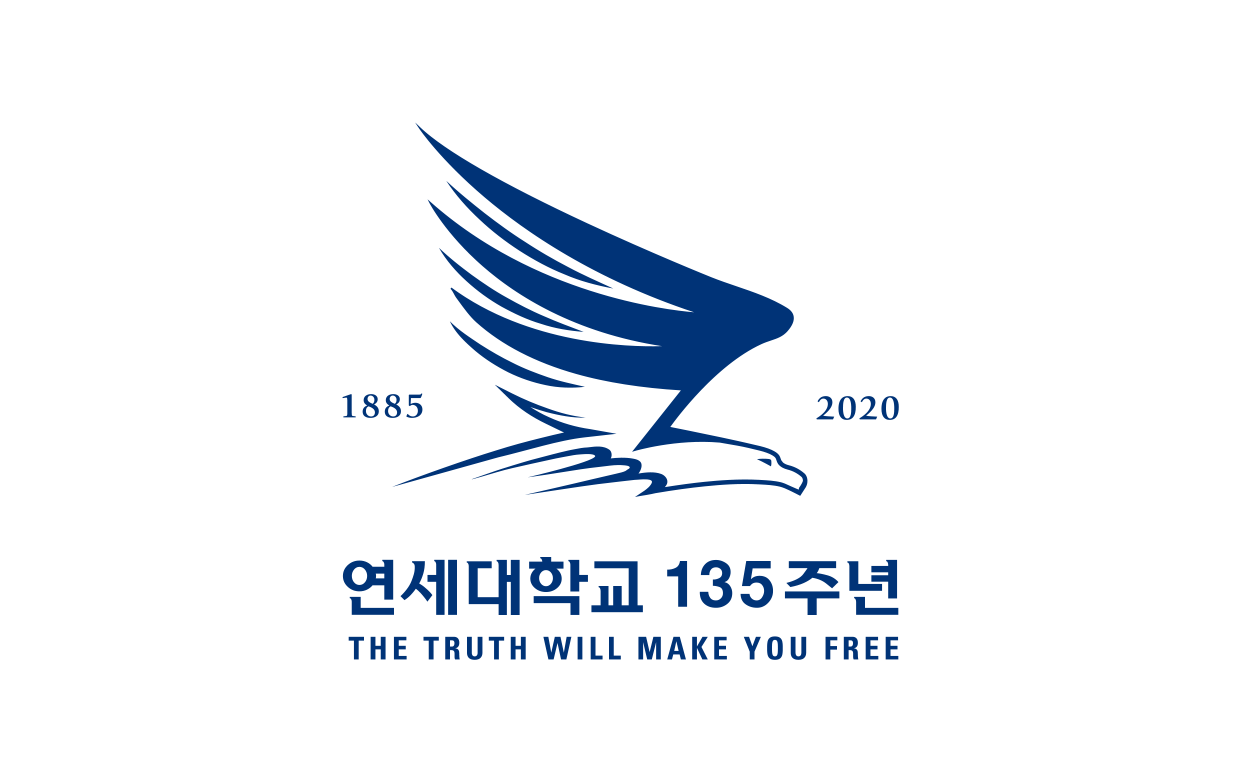 Colors
Gold, Silver, Yonsei Blue and Black can be used for single-color usage.When working on a 50% brightness level, a white background is recommended.
Down-scaled Version
Recommended for usage under 35mm. Height must be over 25mm.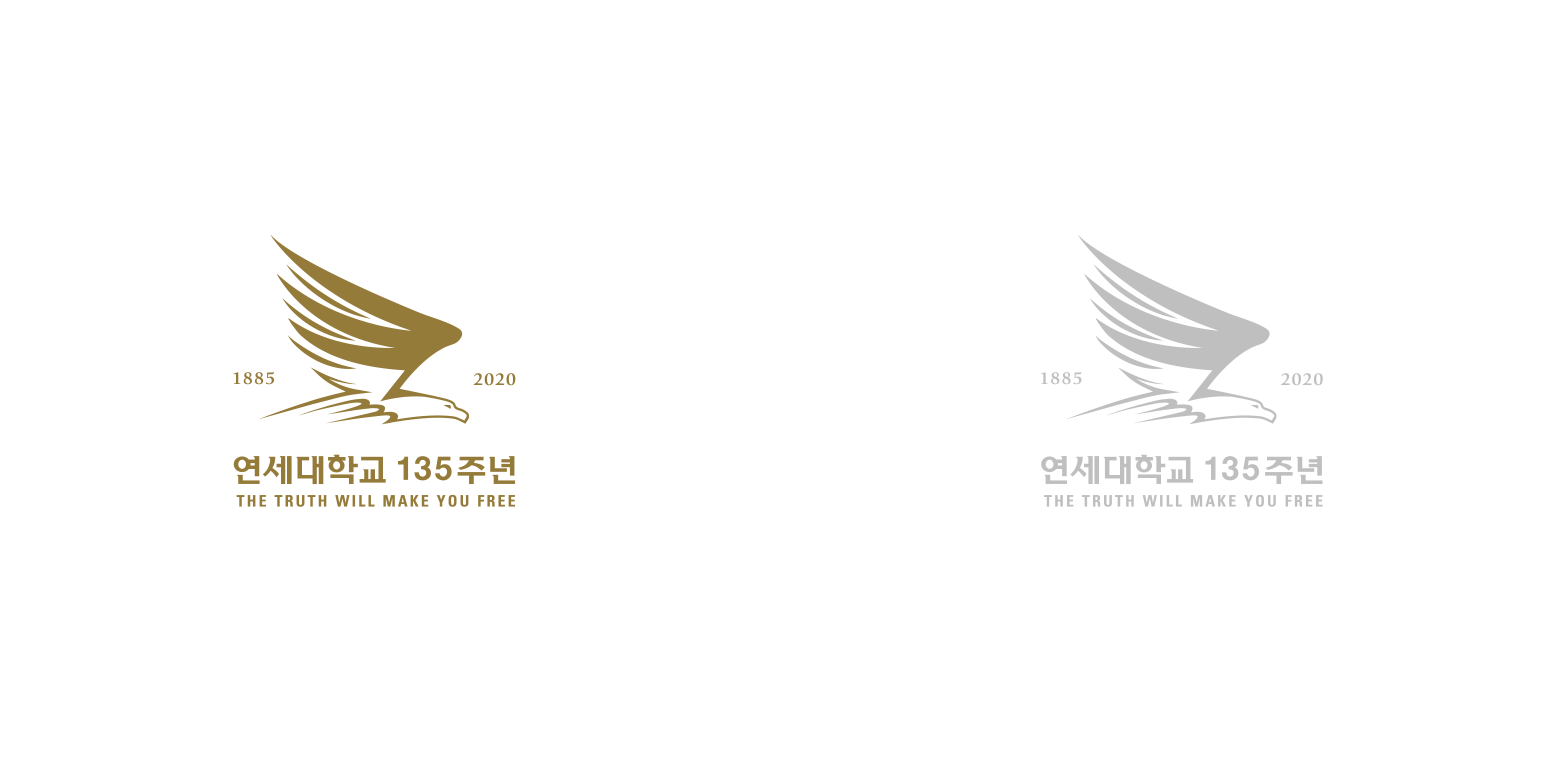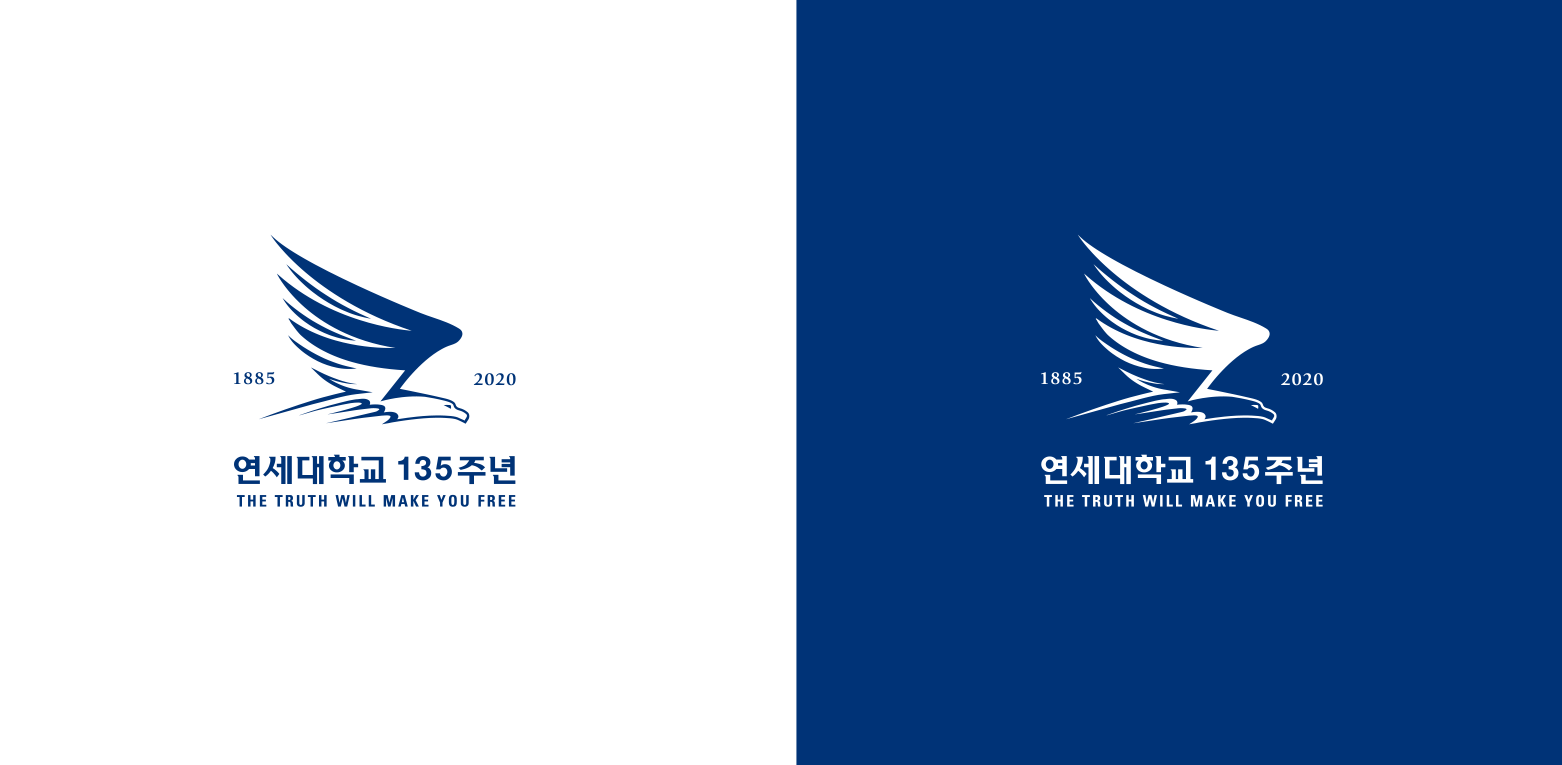 Prohibited Usage
Case 1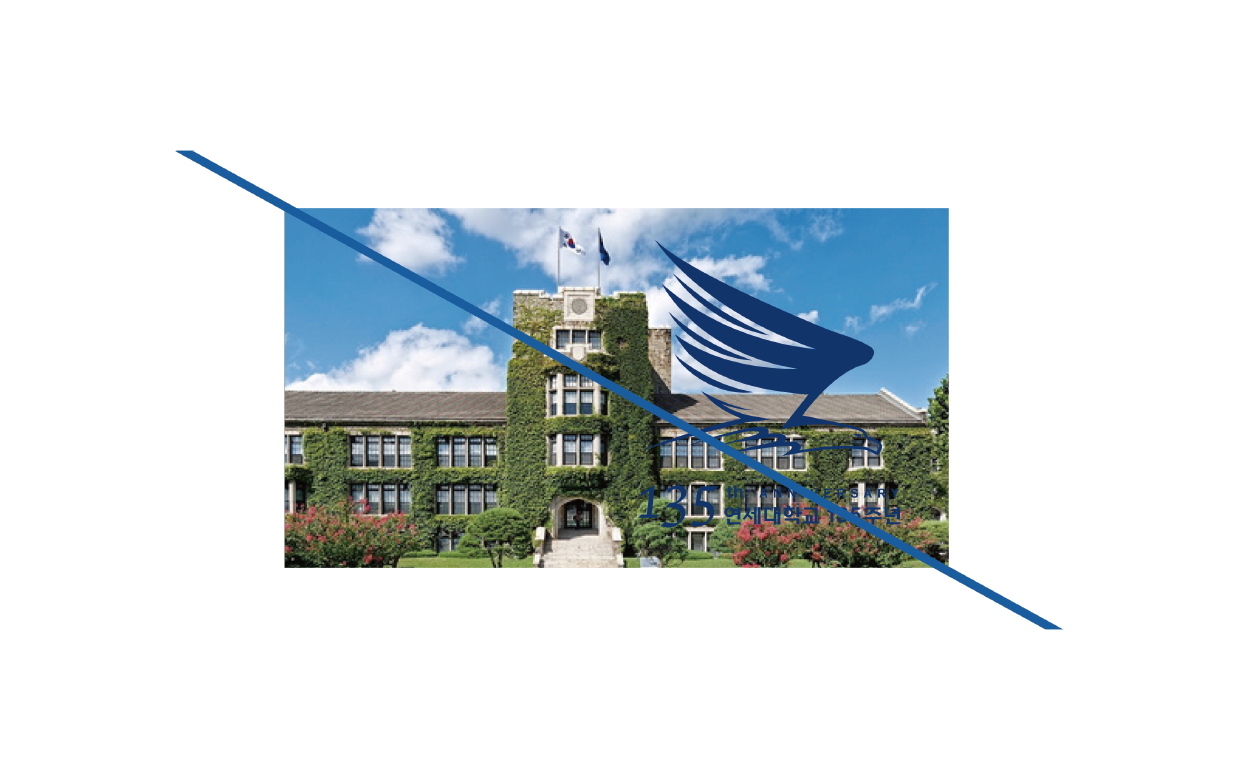 The emblem is used on an image.
Case 2
The emblem is outlined.